Southern California Property Damage Claim Adjuster
We services Los Angeles County, Ventura County, Orange County, and can even provide a claim adjustement on an out of state property
Property Damage Claim Adjuster
 Adjuster Pro Inc. is a licensed and bonded Public Insurance Adjuster located in Woodland Hills, CA. Our office has over 30 years of professional experience. If your property has fallen victim to Flood Damage, Water Damage, Fire Damage, Hurricane Damage, or Earthquake Damage please call our office today. We service Los Angeles, Venture, and Orange County. Our Adjusters can provide claim appraisals for Commercial Property Damage and Residential Property Damage. Our fees are extremely competitive and we pride ourselves on being the most affordable property adjuster available. We know that disasters strike without warning. Adjuster Pro Inc. is available 24/7 to service all of your Property Damage Claim needs.
Affordable Los Angeles Claims Adjuster
Adjuster Pro, Inc., specialists are licensed and bonded. Their on-the-job experience enables them to have more expertise. You want to always search for a public adjuster firm that has many years' experience, and adjusters that stay with the company for years with many successful claims. You can always ask for references, and it is helpful to ask for clients with a claim like yours. I would most always recommend to always ask for at least three clients' numbers and ask them personally if they were satisfied with how the claim was handled, the amount they received and if it sufficiently covered the damage they incurred to their property. Another great question to ask is how long the process took from beginning to end and how knowledgeable they were concerning business interruption insurance. We pride ourselves on being the most affordable Los Angeles Claims Adjuster. Adjuster Pro, Inc. is here to be your advocate during this stressful time. It is always our top priority to work in a timely manner to get you a just settlement for your damages. Call us today, we look forward to helping you!
Commercial Property Damage Claims Adjuster Los Angeles
Commercial Property Damage Claims can be tricky. If you own an office complex, commercial building, or apartment complex and have experience any property damage call us today. Your insurance company may make it difficult to get reimbursed for repair costs. 
Residential Property Claims Adjuster
Your home owners insurance will not always stand by your side. Insurance companies create loop holes in contracts, allowing them to deny your claim. Let us work to see if we can help adjust and calculate your claim correctly so that you can get your property damage claim paid. 
Emergency Property Claims Adjuster
If you own rental or investment property out of state we can still help you. We have the ability to do out of state damage adjustments. We also provide emergency property claims adjustments. Call us today if you need an Emergency Property Claims Adjuster in Los Angeles. 
Property Damage Claim Adjuster Tips & Info
The Best Southern California Property Damage Claims Adjuster 
If you are a residential home owner who has experienced property damage or if you own commercial real estate and require  damage adjuster call us today. When searching for the best Southern California property damage claims adjuster take a look at their online reviews. Customer testimonials are the number one way of doing research. We have over 30 years of experience and a 5 Star Yelp review.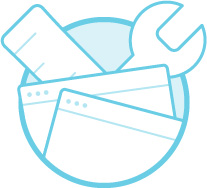 Property Damage Adjuster
We are experienced Southern California Property Claims Adjuster. We service Los Angeles County, Ventura County, and Orange County.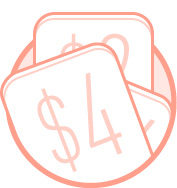 Affordable Damage Adjuster
If you are looking for the most affordable damage adjuster in Los Angeles please call us today. We have over 30 years of experience.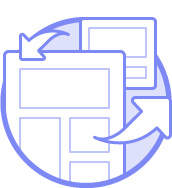 We are a local damage adjuster located in Los Angeles, CA. We service all of Los Angeles County,Ventura County, and Orange County. We can ever provide out of state damage claims.
Fire Damage Claims Adjuster
Los Angeles and Ventrua County are hit by wild fires every year. Part of living and owning property in Southern California requires getting used to the Santa Ana winds and yearly brush fires. A Fire Damage Claims Adjuster may be of significant help to you. If you own a residential property or a commercial building and have experienced fire damage your insurance company may or may not reimburse you depending upon the cause and details associated with the incident. An experienced Los Angeles Property Damage Claims Adjuster who understands fire damage may be able to help ensure that your claim is documented correctly and paid on time.
Water Damage Claims Adjuster Los Angeles
Southern California does not get a lot of rain. However, when rain does occur it causes a significant amount of property damage. Dry mountains cause mud slides and debris can clog the drains around the exterior of your property. This spells doom for your hard wood floors and home. Flood and water damage can also cause mold growth, which has been linked to multiple diseases. When searching for a Water Damage Claims Adjuster Los Angeles online make sure to pick one that has the best costumer reviews. We have a 5 Star Yelp rating and have thousands of happy clients. For over 30 years we have been an industry leader when it comes to Residential Property Damage Claims and Commercial Property Damage Claims. Call us today if you have experienced water damage or flood damage to your home or building.
Earthquake Damage Adjuster
The San Andrea's Fault and other fault lines create an Earthquake haven throughout the state of California. Some of the worlds most deadliest earthquakes have occurred right here in sunny Southern California. An Earthquake is unlike any other natural disaster because there are no early warning signs. An earthquake strikes out of the blue. The devastation and property damage left in its wake is unprecedented. If your residential home or your commercial property has suffered any damage due to an earthquake you need an Earthquake Damage Adjuster. Call our company today for a free consultation.
Adjuster Pro Inc.
For over 30 years we have serviced all of Southern California as well as provided emergency out of state damage reports. We are located in Woodland Hills and we offer affordable damage claims adjustments for Los Angeles, Calabasas, Westlake Village, Agoura Hills, Thousand Oaks, Moorpark, Camarillo, Oxnard, Ventura, Santa Barbara, Encino, Tarzana, Sherman Oaks, and all of Los Angeles County, Ventura County, and Orange County. Please contact us today if you have experienced water damage, earthquake damage, fire damage, or any property damage.
Best Los Angeles Property Damage Adjuster
Contact Us